Central Park Sector 104 Gurgaon
Sector 104, Gurgaon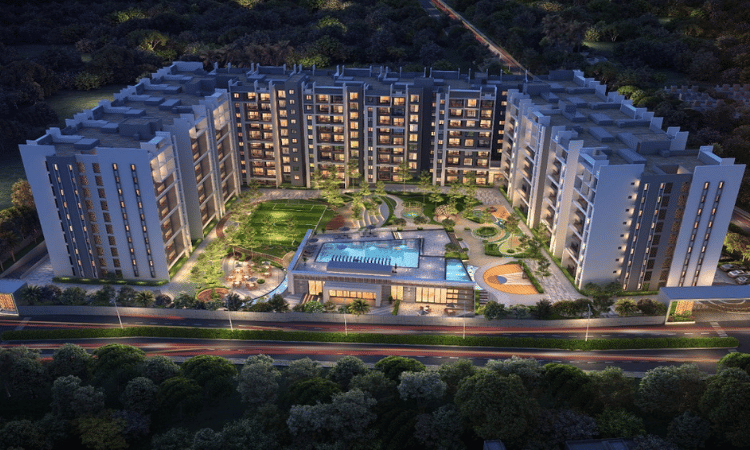 New launch
Featured
Price:-

8 Cr*

Address:-

Sector 104, Gurgaon

Property:-

New launch

Status:-

Featured

Area:-

3 & 4 BHK

Harera No:-
Central Park Sector 104 Gurgaon
Central Park Sector 104 Gurgaon is an unmatched Residential property located in Dwarka Expressway, Gurugram.
The project offers plenty of benefits that includes prime location, comfortable and lavish lifestyle, great amenities, healthy surroundings and high return.
Central Park Sector 104 Gurgaon is stretched over 7.85 acres of beautifully manicured land. The uniqueness of the apartments are that all the three sides are open, thus giving you the feel of living amidst nature. This ambitious residential project features high rise apartments and villas.
This wonderful development gives you the chance to choose from 3-4 BHK apartments. It comprises of a huge open area on its ground level to be used as Green Spaces. This entire open area has been provided keeping in mind the various recreational activities of the residents. The lush and an expansive view of the urban scenery is sure to sooth your tired mind after a long hectic day.
Central Park Sector 104 Gurgaon will well connect all the parts of Delhi and National Capital Region via roadways. There is an easy mode of conveyance to make convenient to move to any place nearby. Thoughtful landscaping fits the natural surroundings well. The landscaping design will be very easy to pursue and in addition to this, it also fulfils the present day needs of the eco-friendly designs.
Optimum finishes with the ideal architecture which will create a huge fad in the people. There will be a vivid ray of hope at Emerald Bay Flats Gurgaon which guides the people to a tranquil and relaxing home and there will be immense warmth which will keep the people there as it is exactly an image of common dream of many people. There will be a satisfaction and one can never feel sorry about the precious money of his hard work which gets invest in it.
Each apartment in this project has been built abiding by the international standards of architecture. Care has been taken in constructing the interiors of all the pads. Imported marbles and woods have been used for floorings. For the ceilings- acrylic emulsion paints and weather proof paints have been used. To give a trendy chic look to the apartments UPVC and aluminum windows have been fitted. Stylish fixtures like modular kitchens plus kitchens with hobs and chimneys have been provided to make your kitchens look fabulously on-trend.
Amenities And Facilities
Central Park Sector 104 has meticulously designed towers that rise majestically against the skyline, each crafted with precision and attention to detail. The modern aesthetics seamlessly blend with the lush green surroundings, creating an inviting and visually pleasing ambiance.
Central Park Sector 104 Gurgaon offers an extensive range of amenities that cater to the diverse needs and desires of its residents. From sprawling landscaped gardens to a fully equipped fitness center, every aspect of luxurious living has been meticulously thought out. A lavish clubhouse serves as a social hub, where residents can connect, unwind, and engage in various recreational activities.
For those who appreciate outdoor leisure, the project boasts of open-air sports facilities, jogging tracks, and dedicated children's play areas. A pristine swimming pool complements the exquisite lifestyle on offer, providing a refreshing escape from the hustle and bustle of city life.
In the heart of Gurgaon's urban landscape, Central Park 104 Gurugram Residences stands as a testament to the harmonious coexistence of nature and modernity. The project is thoughtfully interspersed with green spaces, offering residents a serene environment that promotes well-being and tranquility. The project's commitment to sustainability is evident through eco-friendly construction practices, rainwater harvesting systems, and energy-efficient technologies.
The project offers diverse residential options to cater to various preferences. From well-appointed 2 BHK, 3 BHK, and 4 BHK apartments, each unit is designed to exude elegance and comfort. The interiors boast premium finishes, intelligent space utilization, and modern amenities that enhance the overall living experience.
Central Park Sector 104 New Launch Project in Gurgaon places paramount importance on the security and convenience of its residents. A gated community with 24/7 security surveillance ensures a safe and secure living environment. The project incorporates smart home technologies, allowing residents to control various aspects of their homes through digital interfaces.
KEY FEATURES
3 and 4 BHK Apartments & Penthouses.
Modular Kitchen with European-styled cabinetry.
Energy-efficient VRV/VRF Air-conditioned apartments.
Roof Top Jogging Track.
Horse Riding and Shooting Ground.
Floating sauna and picturesque pool.
On the jogging track on the roof, you can take a morning walk.
Marble from another country and floors that don't slip.
High-end places to live that have everything you need
LOCATION ADVANTAGES
Central Park Sector 104 Gurgaon is perfectly located in a neighbourhood that boasts everything the urbane lifestyle demands.
Connectivity of the Project Site
Just 7 kms from IGI Airport
Directly on Dwarka Expressway; connecting Dwarka, NH8 & Manesar through Gurgaon
Metro 7 kms from Emerald Bay
In Close proximity to 16 new residential colonies developed on Dwarka Expressway
5 kms away from Diplomatic Enclave 2
9 kms away from South Delhi
7 kms away from Cyber City
Just opposite the proposed commercial district
Contact With Us
Make a Call
Time. Mon - Sat: 09am - 08pm