Why we should invest in Real Estate in Gurgaon ?
https://nehliarealtors.com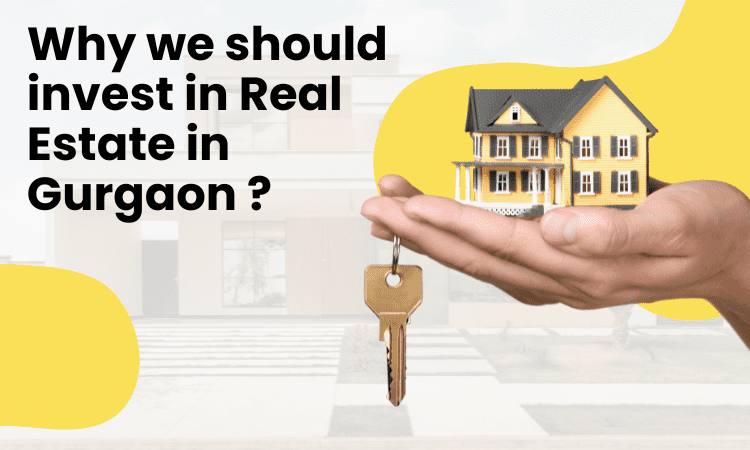 Why we should invest in Real Estate in Gurgaon ?
Why we should invest in Real Estate in Gurgaon ?
This Gurgaon city offers everything one would wish to have in a good town. It is ensured that their investment will get excellent and high returns. Gurgaon is one of the best places to invest in the Real Estate Business. So, in this post, we provide the benefits of real estate and the question of Why we should invest in Real Estate in Gurgaon.
High Rental Price:
Gurgaon is an IT hub that attracts engineers and professionals from different parts of the country; most settle in Gurgaon. It needs a good house and facilities to survive, so finding a tenant in this city is not a problem.
Not work, and the only advantage of investing here is that they are ready to pay higher rent if the investor provides good facilities.
Which are suitable for a high standard of living who is looking for a tenant. If you invest in properties like 2 BHK and 3 BHK apartments in Gurgaon and rent them out, it will give you a good income.
Business and Social Infrastructure:
Gurgaon is considered one of the best cities in India, where many IT companies, MNCs and many more companies are settled, which generates a lot of employment.
The city boasts the best Restaurants, Malls, Hospitals, Schools and Good Transport infrastructure. The town is built in the European way.
Modern Amenities, Accessibility:
If you ask anyone in Gurgaon, they will say their standard of living is class apart. And come with relaxation areas.
The residential projects are strategically developed so the city dweller can easily touch the essential points. Gurgaon is designed with international schools, modern hospitals, famous shopping malls, restaurants, cinema halls, etc.
Impression Lifestyle Accessibility Outdoor Sports, Cycle Tracks, Pedestrians and others add to the city's glory, and the priority of living close to the workplace has made the town a residential property hive. Has made it
Connectivity:
The city has excellent connectivity to the public. It has road infrastructure and metro links connecting Delhi's international airport, major railway stations, and the NCR region.
The NH8 and the KMP Expressway or SPR Extension are the mainstays of growing business in the region.
Good Health Systems:
As you all know; good medical is very important for life. Gurgaon is home to branches of the country's best technologically developed medical institutions, some of which are Artemis Fortis Columbia Asia Medanta Medicity Paras Max Hospital.
Additional Tip for why we should invest in real estate in Gurgaon
Haryana RERA:
Implementation of the Real Estate (Regulation and Development) Act, 2016 (RERA) and the setting up of the State RERA Authority have encouraged realty investment in Gurgaon.
The digitization efforts by the Authority have benefited many investors, who have found it convenient to register or follow up complaints or scrutinize documents. Haryana Real Estate Regulatory Authority (H-RERA) is also planning to set up digital courts to dispose of cases effectively this year.
Conclusion
We think that we have cleared all your doubts about Why we should invest in real estate in Gurgaon there is some examples like High Rental Price, Business and Social Infrastructure, Modern Amenities, Accessibility, Connectivity, Good Health Systems, etc. If you have more doubts about investing in real estate in Gurgaon, feel free to comment below in the comment box. And don't forget to share our efforts with your family and friends. Many thanks for considering my request.
---