Property in Dwarka Expressway – A Promising Realty Growth Corridor or Just a Hype?
https://nehliarealtors.com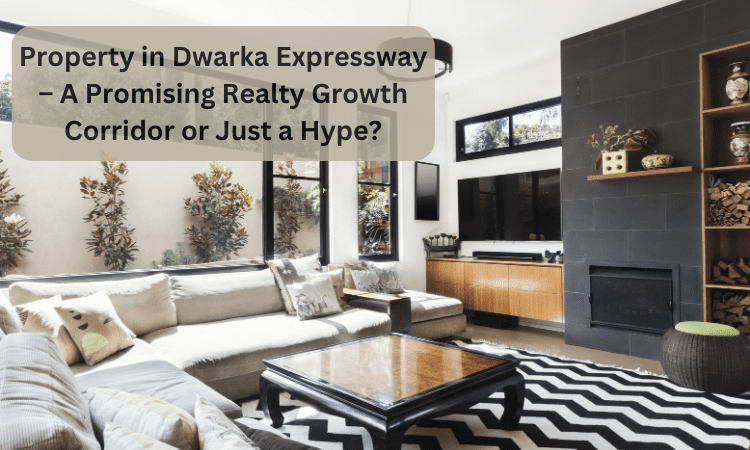 Property in Dwarka Expressway – A Promising Realty Growth Corridor or Just a Hype?
Dwarka Expressway has emerged as one of the most promising realty pockets in Gurugram
Dwarka Expressway (also known as Northern Peripheral Road) is one of the most promising realty hotspots in entire Delhi-NCR. The 28-km long Dwarka Expressway starts from Shiv Murti in Delhi on NH-8 passes through UER-II up to Barthal Chowk then it will take left turn and go straight up to Kherki Daula in Gurugram and it culminates on NH-8, around one km before Kherki Daula toll plaza at SPR, CPR junction.
If you are researching the best Dwarka expressway projects – there is good news!
The long-awaited Dwarka Expressway, India's first elevated expressway is about to be completed by 2023. And both real-estate developers and investors will find this exciting.
Ever since the project was launched, the area has been a cynosure for major real-estate developers in the country. While some have already been delivered, several major projects are still under construction.
And as the expressway itself nears completion, the real-estate prices are set to soar. So if you are an investor interested to buy property in Dwarka expressway, give this a read.
So If One Were To Invest in Dwarka Expressway Projects, Would It Be a Good Idea?
The importance of the Dwarka Expressway is huge, especially for daily commuters between Delhi to Gurgaon. This 27 KM long 8-lane expressway can make traveling on this route quicker and one with the least traffic.
Naturally, the area is of massive importance for real estate developers and builders. The buildings underway in the area are mostly targeting the middle-class audience, offering the best amenities at affordable pricing.
As the expressway itself is taking shape, so is the overall infrastructure of the area. And while there is still a lot to cover, the future of long-term investors looks extremely promising.
So while there are hiccups (which we would be coming to later), if you were to buy property in Dwarka expressway, it can turn out to be a profitable investment. Here are some of the top reasons for it.
Tons of Investment Options At Affordable Prices
As we've mentioned already, there are tons of residential and commercial projects that are either fully developed or are under development in the Dwarka Expressway area. Well-known builders like TATA, Hero Group, Godrej, and more have projects either planned, initiated, or concluded here.
But the USP is that even though the Dwarka expressway projects are major, the property options are all affordable for the average middle-class family. Around 50% of the apartments are 3 BHK ones, while 2 BHK and 4 BHK options have around 22% share each.
READ MORE: Low-rise apartments in Gurgaon
The rests are 5 BHK and higher options, but 1 BHK apartments are present too. And buyers can choose from gated complexes to builder floor options, some more luxurious than others.
No wonder why these are so popular, and this is a great scope of profitability for an investor too.
High Appreciation
The rate of appreciation of the property prices in the area is why one might be interested to buy property in Dwarka expressway. Real estate prices in the area along the Dwarka Expressway have seen approx. a 40% appreciation in the last 5 years.
And that is with so many roadblocks, delays, and such happening. But now, the day isn't far when the expressway would be completed and operational, and that would further increase the property prices here.
Intelligent investors are therefore utilizing this lucrative opportunity and looking for the best property to invest in Dwarka Expressway, or near it.
One of the major highlights of the Dwarka Expressway projects is the excellent connectivity they have. For example, it is connected to the South Peripheral Road, directly to Old Gurgaon, and has great connectivity to a bunch of other expressways too.
The Gurgaon Railway station is a mere 3 KM away, while the IGI Airport is at a distance of 22 KM. An interstate bus stop, as well as a metro station on the Dwarka Expressway, are also planned.
READ MORE: Top 5 Places to Buy Flats in Gurgaon
But Some Problems Still Need Resolving
While external connectivity couldn't be any better, there is still a problem with internal connectivity. To begin with, there are substandard roads in certain places, and the overall lack of public transportation leaves only expensive cabs for someone that doesn't own a car yet.
Then there are also severe civic problems in certain areas and the ununiform infrastructure. While these will get better over time, the issues cannot be ignored completely at present.
Now as we've said, if you are in the game for the long term, then this is certainly a great time to research and buy property in Dwarka Expressway.
This is an area with huge potential and given the developments that are about to take place in the future, property prices are predicted to rise immensely in the coming years.
Nehlia Realtors is a top-rated real-estate consultant that can help you find the best properties in Dwarka Expressway for residential, commercial, or investment purposes.
For further assistance, talk to Nehlia Realtors today.
---